The Animation Industry in India is expected to grow at a greater pace ! ......
Animation is no doubt a good career choice for creative people who want make career in VFX, graphic design, UI design, 3D animation, 2D animation, game designer, layout artists, concept artist, character designer and many more.The VFX is fast emerging as an indispensable part of film making.
Today, animation has found itself expressive and communicative in various fields like e-education, medical/mechanical information, architecture visualization, web designing and various segments of entertainment such as TV broadcast, animated movies, cartoons, computer games, direct-to-DVD and VFX. Many of these are now being done with the help of computer animation where animated images are generated by using computer graphics.
Duration - 2 Years, 4 Hours per day
FIRST YEAR
Foundation Art & Graphic Design :Principles of Design, Color Theory, Typography, Calligraphy, Principles of Layout, Logo Design & various design layouts,
Artwork Techniques for Print, Web & Electronic Media
Computer Fundamentals, OS and MS-Office
Drawing : Perspectives, Object & Nature drawing, Sketching, Character drawing, Painting Techniques
Image / Photo Editing
2D Digital Animation : Film making – Pre-production, Script reading-writing, Character design, Story boarding, Modeling, Background design, Audio Track. Production – Templates, Staging, Animation Post-production – Mixing & Editing, Final Output
Audio-Video Editing
3D Animation
Video Shoot , Short film making and Advanced Audio-Video Editing
Visual Effects – VFX making
Green screen removal techniques
Color correction and camera tracking
Advanced Audio-Video Editing
Introduction to Video Gaming
Introduction to Roto
Project
* Job oriented, Industry centric curriculum    *  Placement Support  *  Practical Internships, Assignments by professionals                                    *  Hands-on practical training using latest tools and software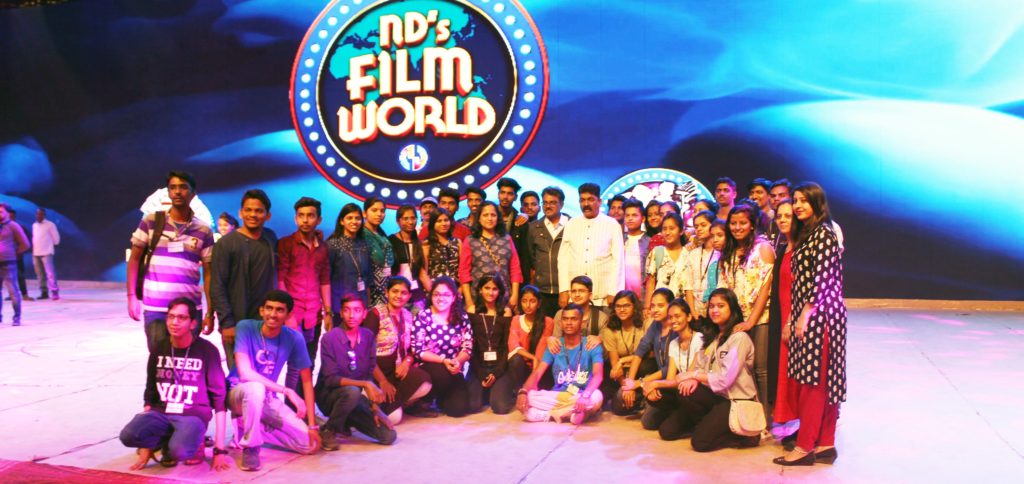 Work opportunities for quality animators and related professionals exists in following sectors at large-
Animation film production studios, Cartoon production, Advertising production houses, Online and Print News Media, Film & Television, Television channels,Television production houses, Video Gaming, Gaming companies, E-learning.
As per individual's strengths, they can work as –
2D Animator, Script writer, 3D Animator,  3D Visualizer,  3D Modeler, Rigging Artist, Texturing Artist, Lighting Artist, Rendering Artist,   Storyboard Artist, Graphic Designer,  Compositor, Audio-video Editor, VFX Artist, Pre-Viz Artist  Roto & Paint Artist, Tracking Artist, Dynamics artist, lighting artist,  3D matte painter,, match-moving artist, 3D tracking artist, and many more…. 
Animation is a dazzling career option. After finishing the in-house practical oriented training with exposure to leading animation production studio, one can work as a junior animator with salary ranging between Rs.12000 to Rs.18000. After expertise and experience, he/she can surely look forward for promotions and salary anywhere between Rs. 25,000 to Rs.40,000. Those who start own business can exploreit the opportunities hidden in animation industry up to maximum extent where sky is the limit.