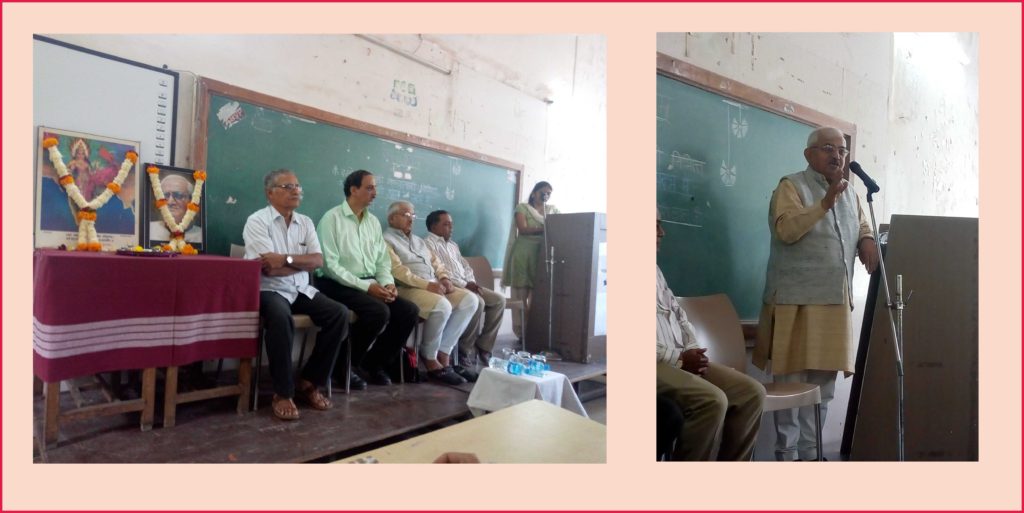 On the occasion of the 100th birth anniversary of the founder of Swadeshi Jagran Manch, Hon. Shri. Dattopant Thengadi, a program was organized on 14th November 2019. The session was organized to make clear the concept of SWADESHI, and to promote self-employment and entrepreneurship within the students. For this, the national organizer of SJM, Hon. Shri. Kashmiri Lalji was invited as the keynote speaker. The program began with the welcome of guest followed by Ishastawan. Director Dr. Mahesh Abale, in his welcome speech briefed about the Swadeshi Jagaran Manch.
Hon. Shri. Kashmiri Lal in his fluent and simple language told the students the importance of concentration in studies and significance of vocational education. He gave many examples of successful Indian entrepreneurs who are known internationally and the qualities to become successful. He told success stories of the Indian brands "BIBA", "BOSE", etc. Finally in his message, he said, "Don't be job seeker, be job provider."
A total of 150 students were present. The students loved this guidance and said we were encouraged by it.